and at the Wall house
the children were stir crazy
much louder than a mouse.
I wish I had better poetry for you to entertain you this evening, but as you can see, it is the night before Valentine's Day and with all the craziness we have had in our house, I am pulling out all the stops and shenanigans to make tomorrow come together for my kids.
When I was a little girl, my mother had a gift for making every holiday special. She would surprise us and put her magic touch on it, so we never knew how much or how little money we had, nor how much or how little stress she was carrying.

It didn't matter if it was Easter baskets or presents under the Christmas tree or Valentine's gifts for birthdays, somehow she made it so every gift seems like the greatest treasure we could have ever received. Tissue paper, themes for each holiday, special lotions or special chocolate… Each occasion was just as special as the other.
I remember one time in high school where mom had a talk with us but things were a little tight this year, so to please not expect too much under the Christmas tree. I had heard her say this enough times before, and with my little sister standing there listening to the lecture as well, she couldn't help herself: she laughed out loud at mom, reminding her that every time she said that, she always seemed to pull out even more stops and made it great.
Looking back now, I realize that our gifts were not always extravagant: we seemed to have a lot, but I also remember getting super excited over an alarm clock, and squealing over outfits that I opened in fresh boxes under the tree. We looked for the orange in the bottom of our stocking every year just as much as the final gift we would receive as sisters, where my parents would usually send us on a Scavenger Hunt through the house with clues hand written from Dad in order to find our last gift, that would be for all three of us collectively.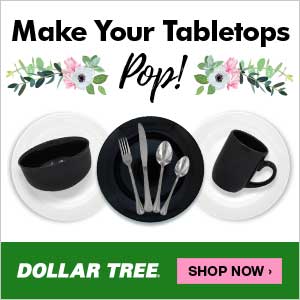 Once I got married and started having children of my own, it didn't take long for me to realize that the seeds that she had planted for me as a child had now grown into full-fledged dreams for me for my own children. Every holiday was an occasion to celebrate. Every day marked on the calendar was a pass for me to celebrate something. And I was determined with everything in me to create those sweet moments for my children, just as I cherished in my own childhood even until now.
Having six kids at home is a constant guessing game of how much I can get done in a day versus the daily shenanigans of household hiccups, scrapes and appointments, school projects that I forgot to check their folders for, and friends and family that my kids want to reach out to… which means me because they can't drive nor pay for the token gift they want to bless someone with…
This holiday came no differently. Finishing taxes and coming off of the Cloud 9 of Adoption Day, Valentine's Day sneaked up on me like my kids trying to get to the candy cabinet.
I gave myself ten minutes to run into the Dollar Tree on the way to pick them up from school, and did a Supermarket Sweep to grab all things Valentine.
Did I mention the part where I forgot to budget that?
(And yes, budgeting for Valentine's Day is a thing when you have six kids, each with six sets of friends, six classrooms to party in, and six ways to love them on that day.)
So through the store I went, drumming up the plan as I dashed.
With theater boxes of candy at $1 each and bags of balloons priced the same, I was able to get myself a pretty good stash, stat.
They also had gorgeous Hallmark cards, all wrapped in plastic with the envelope to keep it safe before it's destination.
I was equal parts sold and relieved.
I knew which candy each of my kids loved, so I grabbed it all and knew I was speaking their language.
I was hoping to blow up the balloons with our helium tank at the shop, but it was rainy and cold and dark and late, so I reminded myself I was doing us all a favor by keeping them from flying in to the ceiling fan just moments after the morning surprise.
I rooted through the basement closet to find the perfect tablecloth in my stash and blew up as many balloons as I could handle.
I felt just a twinge of guilt as I hand wrote their names on the candy with a Sharpie instead of the handwritten cards I have done in the past.
Then I reminded myself that the heightened emotions from Adoption Day have kept us sharing our words and feelings and quality time more than usual.
I am certain the squeals of delight I hear as those little monkeys peek over the stairs tomorrow morning will not be any less quiet because I did not hand write each individual card.
So can I just encourage every one of you to love the ones you're with, and let them know as often as possible?
Don't wait for everything to be perfect and lined up before you let them know.
Even if the candy box has handwriting and the card is not present and the balloons are not helium…
Change the world, and start by living your family well.
Happy Valentine's Day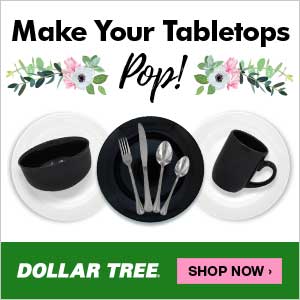 Disclaimer: any of the clickthroughs you find on my pages are links to products that I have used and love and trust. I may make a small commission on anything you purchase on the other side of the link, so please know it will go to fund my crazy projects, wild ideas and writing habits. It will not cost anything extra for you. Thank you for your love and support!